NEWS RELEASE
FOR RELEASE ON: Wednesday, August 14, 2019
Media Contacts
:
(Organizational names with brief descriptions immediately following press release)
Will Beckett, Co-driver/Former Board Member, EAA / will@beckettpcs.com / 831-212-5169
James Stephens, Pres., SOHEVA / Board Member, EAA / soheva.president@soheva.net / 541-552-9393
Phil Barnhart, President, EVEVA / phil@philbarnhart.com / 541-912-5412
Al LePage, Vice-President, EVEVA / al.lepage@spiretech.com / 503-335-3876
Gary Exner, Chairman, OEVA / garyex1@msn.com / 503-438-6387
Raejean Fellows, President, EAA / president@electricauto.org / 860-798-8208
"West Coast Bolt!"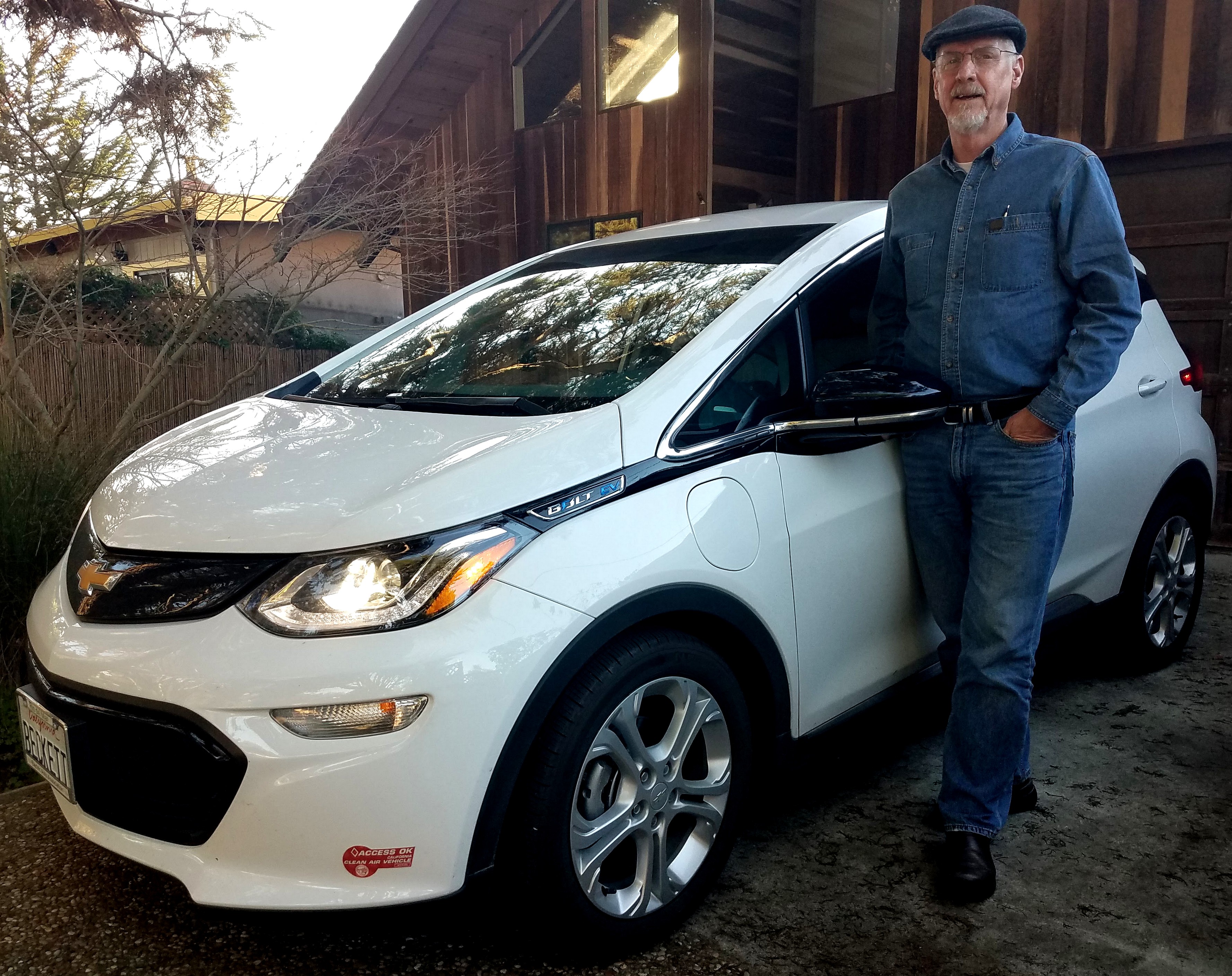 A 2,300 mile journey from Santa Cruz to Seattle –
and back again – in an all electric vehicle, a Chevy Bolt

Will Beckett and his wife Michelle will travel federal interstates, state highways and scenic back roads in just under three weeks from mid-August on a long-distance journey from Santa Cruz to Seattle and back home again, in an all electric vehicle. It's a vacation to help promote the adoption electric vehicles, make people aware of Oregon's three area chapters of the Electric Auto Association (EAA), and potentially inspire the formation of at least two more area chapters in Oregon, one east of the Cascade Mountains, another to the west of the Coast Range. The electric vehicle (EV) they will drive is their 2017 Chevy Bolt, a car that has a "range" of up to 238 miles when fully charged.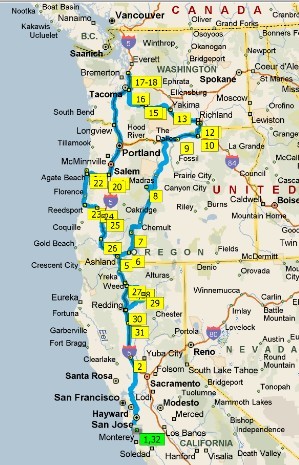 "Too many people out there don't know the value of driving an electric car," begins Will Beckett, co-driver and former Electric Auto Association board member. "One of the things that turned my head was a neighbor who found out he could save so much money commuting to work, he figured he could afford a Tesla. After getting one, he couldn't sell off his BMW fast enough! Sometimes when I tell people about other long-distance road trips I've done they say something like, oh, I thought they're only round-the-town cars. This drives me crazy! So I'm publicizing this vacation trip to help educate the public about long-range electric vehicles."
Will Beckett and his wife Michelle Murray will leave their home in Aptos, CA, just south of the Santa Cruz area, driving their 2017 Chevy Bolt to eventually arrive in Seattle. After a quick trip by seaplane to Victoria, B.C. they will head home to complete a carefully planned 2,300-mile (approx.), 18-day road-trip. They'll be traveling north on Interstate 5 to the Eugene-Springfield area where they'll turn east over the Cascades and into the desert. Then north on Highway 97, east on Interstate 84, cross over the Columbia into Washington, and after getting to Richland, head northwest over the Cascades to Tacoma and Seattle. Their return trip will take them south on I-5 back into Oregon and then to Corvallis where they turn west to Newport to finally travel Highway 101 south and back into California to finally arrive home. (Route map with trip days, copyright restrictions do not allow image use.)
"This road-trip is a vacation with a purpose," says Al LePage, Vice-president of the Emerald Valley Electric Vehicle Association, an EAA area chapter based in the Eugene-Springfield area. "This journey challenges myth with reality. It's not simply about showing that electric cars have what it takes, both in terms of range and reliability to do what Americans love to do – make long-distance road trips – it's also about getting more and more people to seriously think about buying one. The future is already here and not enough range, that is, miles one can go on a single charge, is just one of many myths about electric cars that need busting."
(Click here for even more information about electric vehicle myths vs. facts.)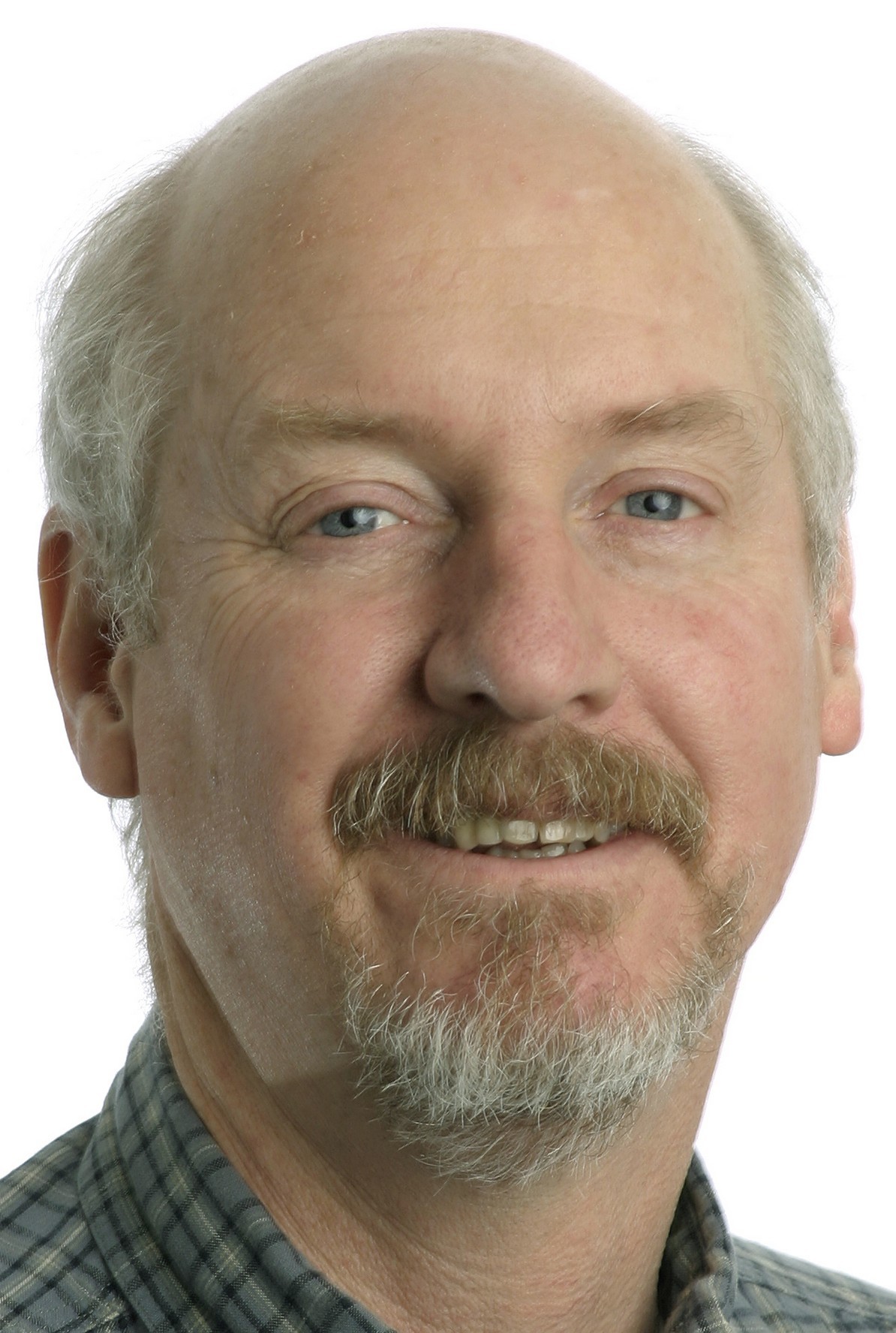 Will Beckett, first joined the Electric Auto Association (EAA) in the mid-1970's and purchased his first electric car in 1994. He's served as president of the Silicon Valley EAA, one of five chapters in the San Francisco Bay Area, and as an EAA board member and membership chair. He's been recognized by the Bay Area Air Quality Management District for his involvement with efforts to educate the public about alternative fueled vehicles, and also received the EAA Electric Auto Lifetime Achievement Award in 2018. He currently serves as vice-president of the Central Coast EAA chapter, of which he was a founding member. Promotion of electric vehicle use is one of his passions. He also did another long-distance road-trip with his wife in 2017.
Michelle Murray, the other co-driver and Will's wife, is a life-long artist working with textiles and other materials to create art that you wear.
The Chevy Bolt is built just outside Detroit, Michigan, the battery, motor, and drive unit is produced in South Korea. It has a range of 238 miles, the first car other than a Tesla to attain an over 200-mile range, and first produced in 2017. Will's Bolt has 14,500 miles plus and still going strong. Will has also named his Bolt "Harry" because his wife Michelle likes Harry Potter of movie fame and because there's just so much magic to be found in an electric car.
#####
The Southern Oregon Hybrid & Electric Vehicle Association is a non-profit organization whose members are interested in everything about Electric Vehicles and Hybrids, located in Southern Oregon. SOHEVA is also an official area chapter of the Electric Auto Association (EAA). For more information visit SOHEVA.net.
The Oregon Electric Vehicle Association is a non-profit association of electric vehicle enthusiasts. They promote and encourage the adoption of electric vehicles through outreach, education, and events. The OEVA supports the use and advancement of clean cars in Oregon, and is an area chapter of the Electric Auto Association. For more information visit OEVA.org.
The Emerald Valley Electric Vehicle Association is an area chapter of the Electric Auto Association formed in 2019 promoting electric vehicles through education and events. Centered in the Eugene-Springfield area of the Upper Willamette Valley in Oregon it is open to all who are interested in increasing the adoption of EVs over fossil fuel powered vehicles. For more information visit EVEVA.org.
The Electric Auto Association, founded in 1967, is the oldest and largest global non-profit organization working to accelerate the widespread adoption of electric vehicles (EVs) through education, infrastructure support and demonstrations. Having over one thousand members internationally with most in the United States, area chapter members volunteer – especially during the annual National Drive Electric Week event – to educate and advocate for rapid electric vehicle adoption. For more information visit Electric Auto.org.

_________________________________
PHOTO IMAGES ARE PRINT QUALITY RESOLUTION
FOR FREE USE BY THE MEDIA FOR STORY COVERAGE
THE MAP IS ONLY FOR CONCEPTUAL PURPOSES
AND NOT AVAILABLE FOR USE BY THE MEDIA
GIVEN IMAGE-ASSOCIATED COPYRIGHTS
INFORMATION FOR MEDIA TO CONTACT WILL BECKETT EN ROUTE FOR STORIES
Aug. 15 - Santa Cruz,CA to Ashland,OR

Aug. 17 - Ashland,OR to Sisters,OR

Aug. 19 - Sisters,OR to Kennewick,WA

Aug. 20 - Kennewick,WA to Mt Rainier

Aug. 22 - Mt. Rainier to Seattle,WA

Aug. 24 - Seattle,WA to Victoria, B.C.
(To Victoria via seaplane, not using the car)
Aug. 28 - Seattle,WA to Portland,OR

Aug. 29 - Portland to Otter Rock, OR (Hwy 20)

Aug. 31 - Otter Rock to Wolf Creek, OR
(To Reedsport, OR then east on Hwy 38, south on Hwy 138)
Sept. 1 - Wolf Creek, OR to Red Bluff, CA

Sept. 2 - Red Bluff,CA to Santa Cruz,CA
Route map specifics for informational
purposes only for the media to be able
to connect with Will Beckett en route.
Image may not be reproduced, given
existing copyright restrictions. (right)
Here's direct link to details on Google Maps:
West Coast Bolt Event Route Details